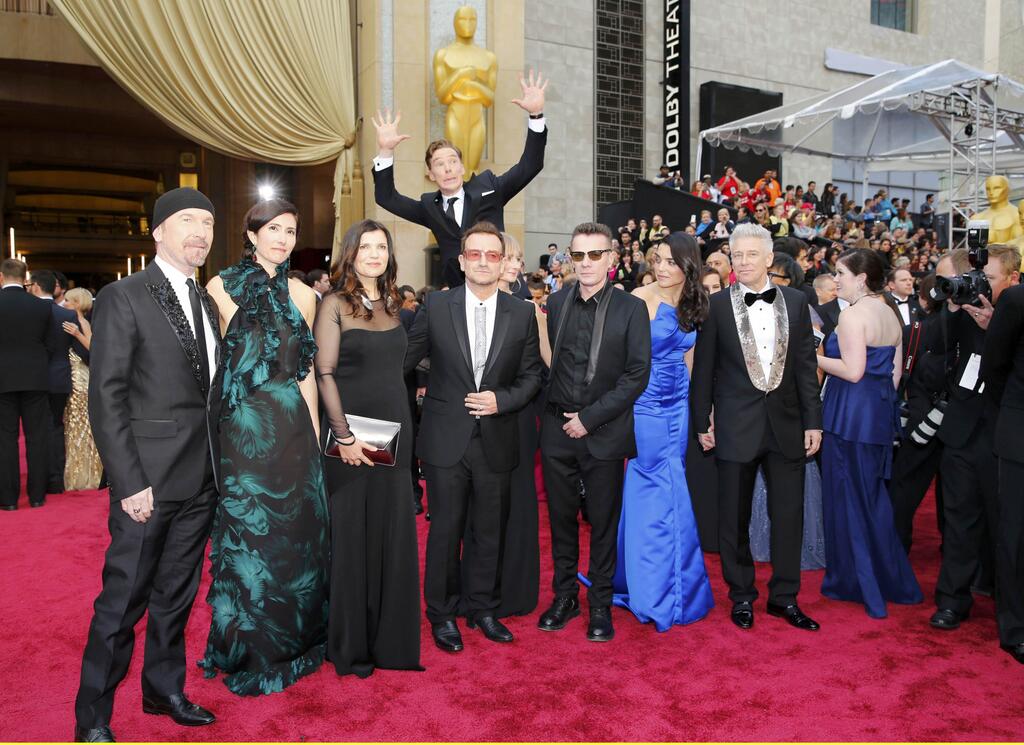 Did you ever wonder: what did the footage of Benedict Cumberbatch's famous U2 photobombing at the Oscars red carpet look like? More importantly, did you wonder if the footage could have been more hilarious than the actual photos? Now, all of those questions can be answered and, yes, the footage is pretty hilarious.
Not only does the video show the creeping Cumberbatch scoping out his next victim, but, much like a shark in the ocean, he's accompanied by the Jaws theme music which brings the hilarity level of the video off the charts.
Luckily for U2, the actor didn't photobomb the rockers while they were performing their original song for the film Mandela: Long Walk to Freedom, "Ordinary Love," which was nominated for Best Original Song.
Take a look at the video and see how long you last before bursting out in tears of laughter.